THE CANYONS AT CIMARRON IS THE HEART OF
NORTHWEST EL PASO'S CIMARRON COMMUNITY.
Our open air, walkable, casual environment is the ideal gathering spot for shopping, lunch, or a nice night out. Consider your mission possible at The Canyons.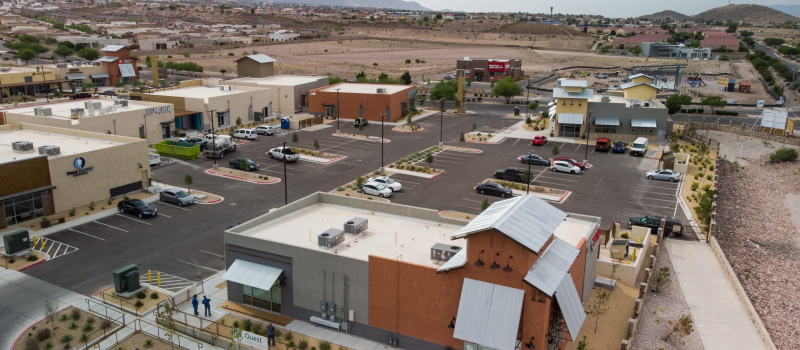 The Cimarron community consists of 900 total acres, 2,236 homes, 200 acres of commercial and office space, 500 apartment units, 25 acres of parks, seven miles of bike/walk trails, and 25 acres of preserved open space.
The Canyons at Cimarron is here to meet this growing community's dining, retail, service, and office needs. Welcome to The Canyons at Cimarron, where your mission is possible.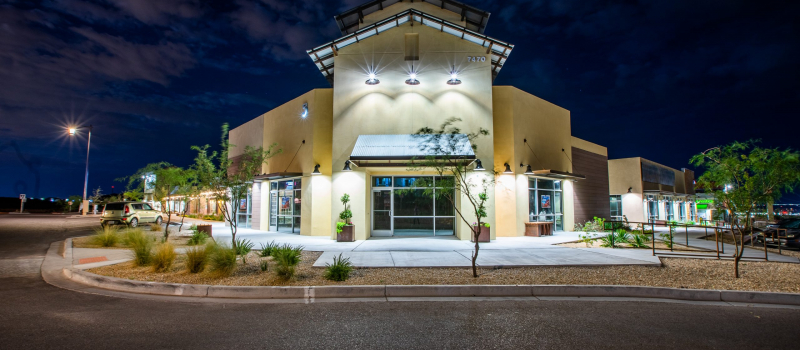 The Canyons at Cimarron is:
A gathering place for friends and families
An open air, walkable casual lifestyle center with integrated bike/walk paths that connect to Cimarron
Here to offer new dining and shopping opportunities for Northwest El Paso.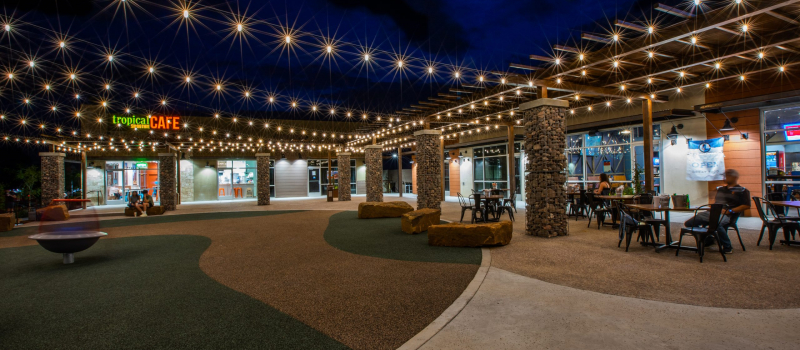 Get it done in Style. The Canyons at Cimarron is designed in a refined rustic elegance, which pays homage to the rugged beauty of the southwest. It features several shaded outdoor seating areas, lush landscaping and a designated play area for you to enjoy as you eat, shop, work and play. Looking for office space in a beautiful mixed-use environment? We've got that too.